Courage and continuing care for alcohol and drug addiction
Image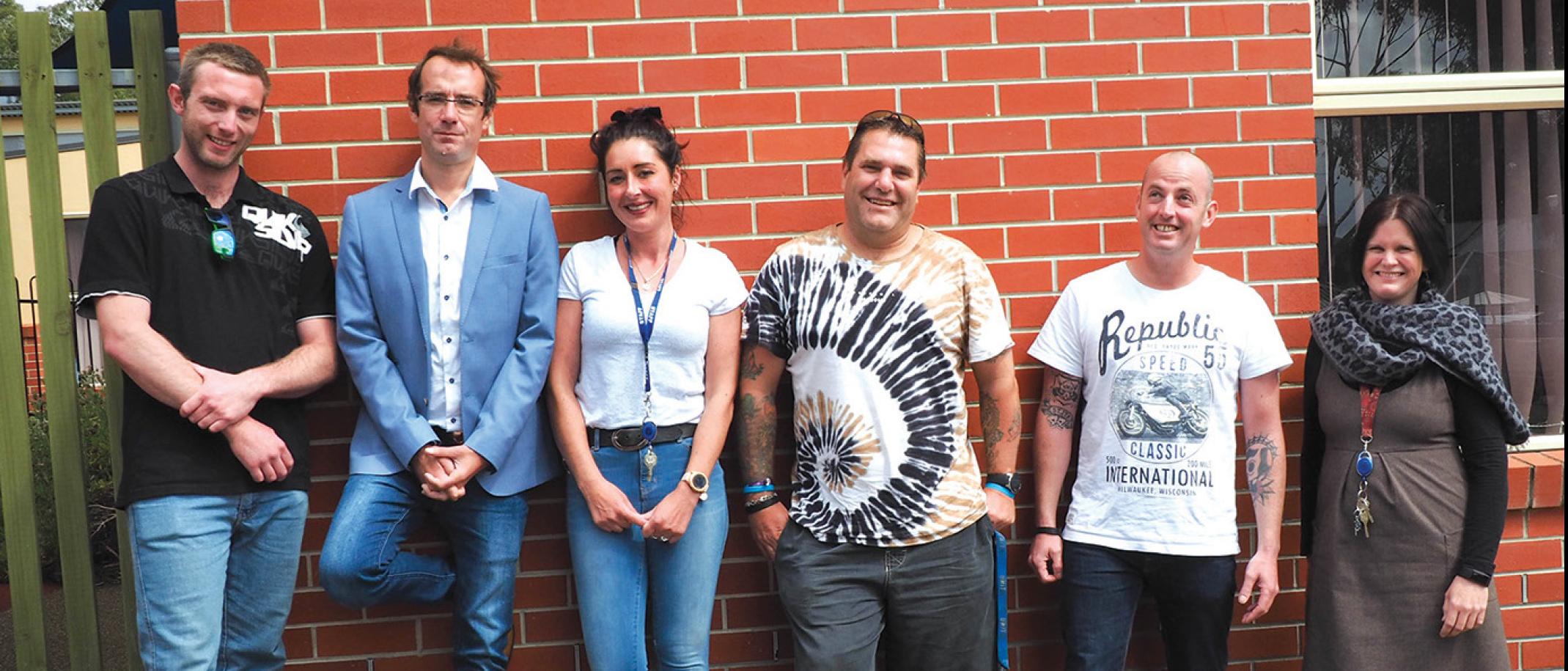 It wasn't that long ago that he, at his lowest ebb, walked into the organisation's New Town site, and got the help he desperately needed. It was a turning point — but also, the latest in a series of attempts he's made to wrest his life back, and out of the murk of alcohol addiction.
And that's a message he wants others to hear: it doesn't matter how many times you need to seek help. All that matters is that you do.
"I don't think people understand that you can come back," the 40-year-old says. "I graduated (from the Bridge Program) in 2016 and was sober for two-and-a-half years. But then when I was drinking again, I didn't think they'd take me back — I thought I'd failed."
Eventually, Jonathan did return to the Bridge Residential Program, and move on to the subsequent After-Care Program, supported by Primary Health Tasmania through the Australian Government's PHN program.
"There's no shame in coming back," Jonathan reiterates. "If people look at you and think, 'oh, you've done that three or four times', then it's more shame on them, for having that attitude, not on us. We're the bigger people for admitting we've got the problem and coming in two or three times."
There's no shame in coming back
The Salvation Army's alcohol and other drugs state manager Penny Chugg likes to think of the After-Care Program as 'continuing care': a vital step in someone's ongoing journey to recovery, rather than a brief epilogue to residential treatment.
"Alcohol and other drug support services fall on a continuum, but people tend to go straight to the highest level — residential rehabilitation — when they hear the term," she says. But what we do covers things like individual counselling, day programs, outreach services, and providing support to families."
It's a distinction Dean* agrees with. A self-described functioning addict for more than two decades, he says he used drugs like ice and cannabis to cope with the pressure of a full-time caring role.
"(Recovery) is just not a 10-week thing," he says. "You've got to find yourself again."
And in doing so, find the support of others — people like fellow after-care participant Simon*, whose problems with substances followed a fraught childhood that saw him move between 15 different primary schools.
"I was like death warmed up when I came in here," he says of the New Town site. "I thought I was at the end of the line. Everything just folded in around me, and to me, it was over. But there was something deep inside me that was longing to change." And so, Simon put in the work. But it wasn't a quick fix.
"It took a few months, even leading up to when I graduated, but I'm not a zombie any more," he says. "And it is what you make of it: for some people, it's easier to go back to the old ways because that's what they're used to. But if you stick at it, it's very rewarding.
It's literally a bridge, to leaving the old life behind and becoming a whole new person. There's a lot of things that you start to realise you didn't like about yourself, but then you start to learn new things about yourself that you do like."
But just like someone struggling with addiction needs to see themselves as fully realised and multidimensional in order to confront their dependence, so too does the wider population, Penny says.
"There's a common misconception that people who use drugs are all from a lower socioeconomic background," she says. "That's not true. We know that there
are many, many people who are high- functioning, working people, and who do use these (illicit) drugs. They might not have spiralled out of control with it, but the more you use them, the more you need them."
Jeremy*, who has had multiple stays in the Salvation Army's residential program, agrees that a drug problem can become a debilitating addiction in a very short space of time.
"Things went downhill really quick," he says of his own experience. "You gotta just keep coming back, because you will get it right, eventually. This place does a lot for you if you want to change. It also doesn't matter what kind of substance someone's using, or if it's popularly conceived of as 'hard' or not," he says.
"They all mess with your mind," he says.
From her side of the fence, the Salvation Army's Majella Eales says after-care clients like Jonathan, Dean, Simon and Jeremy can be powerful motivators for those currently in residential rehabilitation.
"They have people to look up to — people who have gone through that transition, and moved back into the community, and are travelling well," she says. And, Penny adds, this journey doesn't end at the service provider's property line.
"Alcohol and other drug treatment is not a magic wand," she says. "If we're serious about it, we need to see it as a community health issue. You don't need to have lots of qualifications and be an alcohol and other drug worker yourself — you just need to know how to ask the right questions."
"We can all help people."
Supported by funding from the Tasmania Primary Health Network - Primary Health Tasmania https://www.primaryhealthtas.com.au/ through the Australian Government's PHN Program.